00 Comment commander (lire ci dessous)/How to order (read below)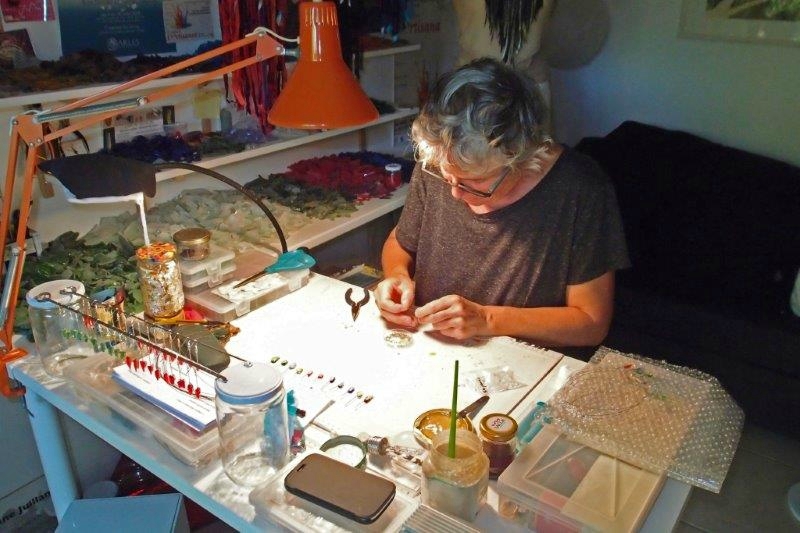 Comment commander un bijou ? / How order a jewel?
- Allez dans la colonne de droite (gris clair) / Go to the column of right (light gray)
- Cliquez sur « bagues » par exemple / Click on « rings » for example
- Choisissez-en une et indiquez une couleur / Choose one and ask for a color.
- Envoyez-moi un email ("contacter l'auteur" sous mon portrait)  en expliquant votre demande et vos coordonnées postales. Je vous réponds en vous envoyant à mon tour mes coordonnées postales ainsi que les frais de port si vous habitez hors Europe (frais de port inclus en Europe). / Send me an email ("contacter l'auteur" under my portrait) and explain me what do you want and your home address. I answer and send you also my home address and the postal charges if you live out of Europ (post charges included in Europ).  
- Dès réception de votre chèque ou de votre virement bancaire, je poste votre bijou/ From reception of your payment (bank transfer for the foreigners), I send your jewel .

Commande spéciale : me contacter.